Creative Collaterals Blog
| | |
| --- | --- |
| Posted on July 20, 2021 at 2:45 PM | |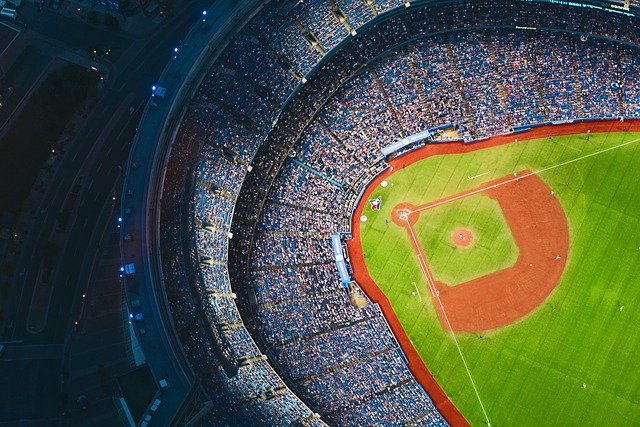 The title phrase above may seem extremely obvious, but think about the statement for a moment. After all, our perspectives of things certainly shape our approach to them. Whether we attend an event, purchase a product or sign up for a service most likely depends upon our thoughts or feelings towards the offering itself; or the company making the offer. So memorable and positive marketing is paramount.
Speaking of positive marketing spin, I recently enjoyed Major League Baseball's 91st All Star Game festivities. The sport (like most) gets the occasional "black eye" from the media and fans, so a well-executed celebration of "America's favorite pastime" would go a long way towards creating some goodwill for the game - especially after last year's short season and ongoing tinkering with the rules of the game.
Well I say "mission accomplished." The players were upbeat and supportive of each other, the young MLB stars shined - notably San Diego's Fernando Tatis Jr. and Toronto's Vladimir Guerrero Jr. These young energetic stars bring much needed attention to a franchise that has come to be portrayed as slow in relation to other sports, as well as an older person's game. Having some players wearing microphones during the broadcast, and also interviewing others in the dugouts, was engaging and entertaining.
Baseball, while a sport, pastime and entertainment enterprise all at the same time; the game is still a business. And as in most businesses, marketing and perception are ongoing challenges that need to be addressed to ensure continued success (again, very obvious, right?). Well, you'd be surprised at the number of companies that neglect their marketing due to the numerous day-to-day activities that consume their time just keeping their businesses' running.
The solution? Let someone else handle the marketing while you do what you do best – run your business. Writing ongoing content for blogs and other digital/web pages and campaigns is an effective (and cost-effective) way to enhance your online presence and get the attention of prospective customers while reengaging with your current client base.
Ongoing engagement with your prospect and customer base ensures consistent mindshare, sales and revenue. Keeping your offerings ever-present in their perspectives is an ongoing effort that will pay dividends down the road. Or, as they say in the MLB, Play ball!
Categories: Marketing, Copywriting
/