Creative Collaterals Blog
| | |
| --- | --- |
| Posted on April 13, 2020 at 9:58 AM | |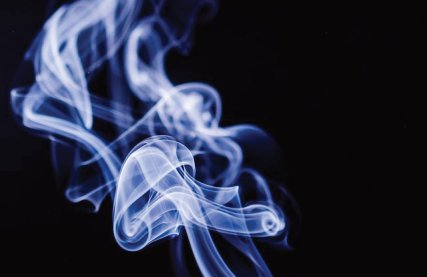 Marketing communications is a creative endeavor; and we high-strung marcom types need our mental downtime to refresh the batteries of notion, concept and idea…this is about one of the methods I use to clear my head in order to give my clients my best efforts…
While not politically correct today, my father and I (and occasionally others), enjoy hand-rolled cigars accompanied by premium spirits. It's a bonding rite as well as a mental-health break. And, this being Florida, the enjoyment at times is greatly reduced due to the repressive weather conditions of summer's heat and humidity.
The initial thought was to carve out part of the family room as a glass-enclosed lounge next to the sliding-glass door leading to an outdoor patio that will be enclosed with a screened-in cage. This, however, is close to the main part of the house, and may have residual scent if so done. The office on the other hand, is in a more remote part of the abode – and hence lends itself well to becoming a multi-purpose room – where a cigar & libations lounge would be much more sequestered.
So, I approached the "boss" of the house, my mother, with the idea - though I expected some resistance. But she took it upon herself to research air purifiers (smoke eaters) and found one that fits the bill. Then, we sealed up the access door with casement insulation and a threshold to ensure minimal cigar-scent egress.
This has worked out well both socially, and from the "mind clearing" intent desired. (And of course, the escaping of the summer weather with enjoyment in an air-conditioned environment effect we were seeking.) The camaraderie and conversation have been both voluminous and energetic, not to mention cathartic – a win all the way around. (And the classical music in the background doesn't hurt either – what snobs!)
While not for everyone, the "cave" has left us recharged and refreshed and rewarded us with a break from our online ministrations. Getting away from the screens periodically, and conversing in-person, has made for some great experiences and memories already – and we look forward to many more!
Categories: Marketing Musings
/