Creative Collaterals Blog
| | |
| --- | --- |
| Posted on January 9, 2019 at 1:30 PM | |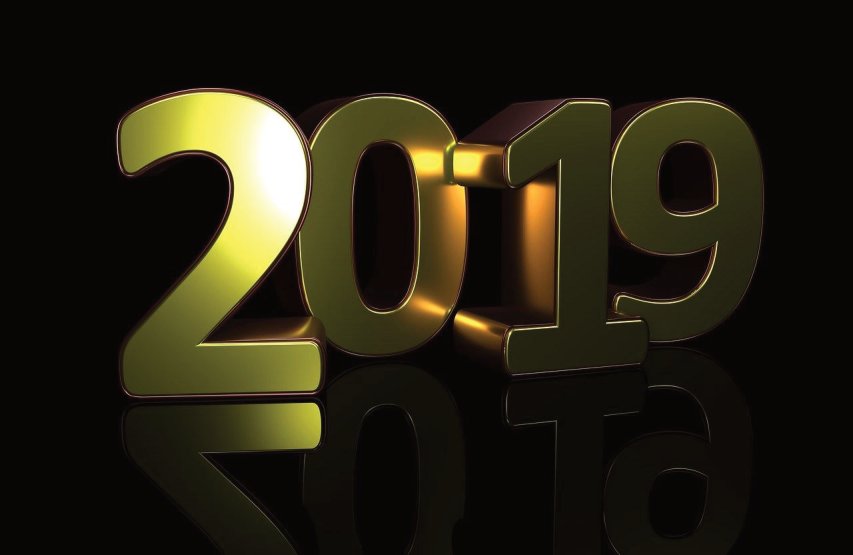 Happy New Year! And speaking of which, it's time for those pesky but oft well-inspired resolutions. We here at Creative Collaterals resolve to better practice what we preach to our clients in terms of posting blog entries on our own website on a more regular basis! (As I've written before – like
the cobbler with no shoes
– we get so caught up helping our clients (our first priority of course) that we fail to help ourselves at times…;)
Our clients are, of course, priority one. We enjoy helping them turn their business dreams into reality thorough creative content, imagery and campaigns that helps them best market their businesses. In 2019, we'll work to incorporate new digital marketing trends seamlessly into our clients' collateral focusing on optimized web pages, email campaigns and e-newsletters to reach out to new prospects, as well as keeping in touch with current customers.
Some key content marketing trends for the coming year include:
Email – still the preferred way to communicate online – for both updating employees and colleagues, keeping in touch with others, and marketing goods and services
Keeping it Personal – for marketing to stand out in the age of increased Internet traffic – it needs to speak directly to recipients
Video – what started with YouTube for the most part, has grown with video streaming services from firms including Facebook and Instagram – video provides another great marketing channel for both enhancing SEO and getting information to and attention from an audience
Succinct Copy – time is precious, and long-form content has its place (white papers, thought leadership) – but quick answers for today's busy audience are important
Social Media – with a focus on the right channel for your message – for B-to-B use LinkedIn or Google Business; for B-to-C use Facebook or Instagram; and use Twitter for both
Regarding email, Wendy Marx writes in '
8 Content Marketing Trends That Will Fire Up Your Strategy
,' "Just how important is email in reaching and nurturing your audience? A
study from HubSpot
reveals that 86% of professionals prefer to use email when communicating for business purposes. But does not mean that you should email simply for email's sake? No. Consider 78% who unsubscribed from an email list complained about receiving too many emails." Like most things in life – it's all about balance.
We hope everyone enjoyed Happy & Healthy Holidays. We look forward to a Prosperous 2019!
Categories: Marketing, Marketing Musings
/