Creative Collaterals Blog
| | |
| --- | --- |
| Posted on July 30, 2014 at 2:28 PM | |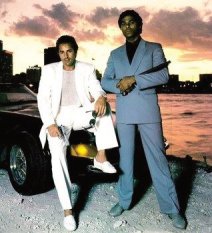 Good marketing is a lot like (feel) good pop culture in that both (hopefully) evoke fond memories…
In sports, the 1980's began with an improbable young US Hockey team beating a heavily favored soviet Red Army squad to take the gold. And in the NHL, the NY Islanders took the Stanley Cup for four straight years in 1980-1983. But the two biggest names in sports in the decade were Wayne Gretzky and Michael Jordan. Gretzky led the Edmonton Oilers to four Stanley Cup championships (1984-85 & 1987-88) as they became the second NHL dynasty of the decade. Jordan meanwhile became one of sport's most beloved and enduring icons while playing for the Bulls in Chicago.
The second decade of video games, the 1980's, brought both boom and bust to the genre. The Atari-dominated home console market was nearly destroyed by the rise of the home computer. But Nintendo and Sega stepped in and saved the day. Consoles became more technically sophisticated, advancing beyond their early pixilated look, taking market growth out of the arcade and into the home; eventually to be shared among both gaming consoles and PCs.
MTV was launched in 1981, bringing with it a huge effect on the music industry. Successful pop artists of the 80's like Madonna, Prince, Michael Jackson and Whitney Houston, turned the new video format into a profitable business. Electronic instruments would help define the 80's and the keyboard synthesizer and electronic percussion continue to define pop music to this day.
The impact of MTV was felt in series television as well – both from a stylistic and sound-track perspective. Fashion from music videos and nightclubs found its way onto the small screen and many shows featured pop music as part of their appeal. Popular series featuring these elements included Miami Vice and 21 Jump Street. Cable television experienced great growth in the 1980's – expanding the variety of offerings to a much larger portion of the population.
At the movies, the Brat Pack became famous, launching the careers of stars such as Demi Moore, Molly Ringwald, Judd Nelson, Andrew McCarthy, Emilio Estevez and Rob Lowe. Director John Hughes had a heyday in the decade with the teen comedies Ferris Bueller's Day Off, Weird Science, Sixteen Candles and The Breakfast Club (which ended with the Simple Minds song "Don't You (Forget about Me) referenced in the title of this column). Other popular films of the 80's were Ghostbusters, Footloose, Top Gun and the launching of the Beverly Hills Cop, Die Hard, and Lethal Weapon franchises.
I hope you enjoyed this trip down memory lane – always good to reminiscence and remember where you came from.
Categories: Marketing Musings
/