Creative Collaterals Blog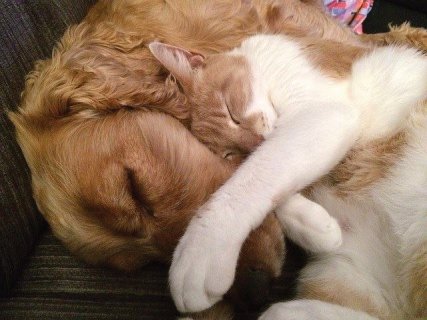 Among the many marketing and promotional themes – you frequently see pets used to attract attention and posit good feelings among a targeted audience. '
Puppy Love
,' that feeling of love, romance and infatuation often felt by adolescents, is also a game, a magazine and song! Dogs and cats in particular – as often found in advertisements and a variety of marketing outreach and branding campaigns…
Using pets for marketing is, as a Forbes article by Rebecca Armstrong puts it, '
Serious Business for Marketers
.' "A recent American Pet Products Association report revealed that spending on pets hit a record $53 billion in 2012–a three-fold increase since 1994." Aside from the obvious uses of pets in the pet industry; campaigns in many other sectors are using pets for branding as well. Companies in the sports apparel, automotive, food and beverage and myriad other markets are finding success using adorable domestic animals to tout their products and services.
Why such an outpouring of pet promotions? "Because today nine in 10 pet owners see their pet as a member of the family," writes Armstrong. People make a sincere and loving connection to their pets – and thereby are open to imagery depicting them in marketing campaigns – and branding professionals are taking notice.
Armstrong lists some marketing guidelines for firms in and outside the pet industry who want to use pets in their promotional activities:
Connect your brand to activities customers do with their pets - there are plenty of options: Americans are extending their lifestyles to their pets and investing in their fulfillment
Don't just include a pet in your branding for a quick jolt of cuteness - make the pet the hero of your story (as done effectively by car companies Toyota and Subaru)
Create campaigns that elicit interaction from pets - think kibble-scented print ads, Nestle's television ad with a dog whistle humans couldn't hear, or Purina's iPad game for clever cats. Don't think cats are that smart? Their owners do.
Build partnerships with like-minded brands - Zuke's "Fuel the Love" all-natural performance treats were integral to Subaru's campaign for their Impreza model - promoting active, outdoor lifestyles.
Aside from the growing use in promotional campaigns, Puppy Love can be found in popular culture in writings by literary figures including F. Scott Fitzgerald for example with his short stories; as well as the aforementioned songs by noted artists Paul Anka, Donny Osmond and Dolly Parton. Such writings give even more credence to the pet as promoter!
Creative Collaterals -
Contact Us
and Get the Word Out

It's funny what will catch the eye – and of course it varies by individual. The key for marketers is to strike the right cord for their clients' or employers' target market/ideal prospects – creating something that helps their offerings and firm stand out from the crowd.
For instance, last Christmas I sent a number of friends treats from the Dancing Deer Baking Company which came in a "keepsake box." Turns out, these boxes are handy for storage and to organize smaller items – and have the company's logo printed on the lid – good marketing. Among the recipients were my parents, and they asked me if I wanted one of the boxes – which I accepted - and use to keep my remotes in on the coffee table; so now I see the Dancing Deer logo every day (as I said – good marketing).
This little wooden box isn't something I would ever have purchased in a shop – but since it was "free" (included with cookies) - I have put it to good use. Now, I can't imagine my coffee table without it and wondered where the remotes "lived" prior to its existence!
Whenever people ask us here at
Creative Collaterals
about possible promotional items, we invariably suggest that they consider those with a shelf-life. In other words, premiums should be something that will be put to use or displayed – to maximize the message – not toys given to children, or worse, things that are instantly thrown away.
For instance, the promotional items given to me over the years that I still have are nice pens, a couple of coasters for my desk, stress balls of various shapes (baseball being the favorite), portfolios, mouse pads, flash drives, a radio and a corkscrew and a Swiss army knife (although those last two items need to be checked on planes – believe me!). The "throwaways" include balloons, pom-poms, puzzles (stuffed in a drawer), clothing and anything musical (annoying). If you're going to spend the time and money to create an item to help put your best foot forward – it should be something usable or displayable in a work environment – this is for business after all.
Promotional products, or premiums as they are also known, are designed to grab attention for a brand, get a positive response and (hopefully) stick around for a while to keep an organization's message in front of their customers and prospects. If done well – you should get a "well done" along with more business too!
Creative Collaterals –
Contact Us
& Get the Word Out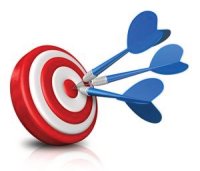 What do the three phrases above have in common? Well unless one has lived in a cave on a subcontinent somewhere, these should be recognized as well-known taglines for some very large international corporations. These "million-dollar" taglines were thought up by creative types at professional advertising agencies (unfortunately not this one).
Frequently, corporate taglines are very direct and almost narcissistic in their approach in the attempt to instill confidence in their wares – so one will buy. This got us to thinking (in a tongue-firmly-in-cheek manner) that what if these lines were carried to the extreme – for humor and brief diversionary purposes only of course – they might read something like this:
Former Tagline/Company                                   Newly Improved Tagline/Organization
Have it Your Way (Burger King)                          Have it Our Way – Or Else (Mafia)
Just Do It (Nike)                                                Fuggetaboutit (Also Mafia)
The Real Thing (Coca Cola)                                The Fake Thing (Spanx)
We Try Harder (Avis)                                         We Don't Try At All (US Government)
You're in Good Hands (Allstate)                         You're in Good & There's No Out (Again, Mafia)
Don't Leave Home without It (AmEx)                   Don't Leave Home without It (NRA)
Great Taste, Less Filling (Miller Light)                 Less Taste, Great Filling (Twinkies)
A Diamond is Forever (DeBeers)                        Diamonds, that'll Shut Her Up (from Ron White)
We hope you've enjoyed this trip down advertising memory lane – and hopefully we've brought a smile to your face!
Happy Holidays Everyone!
The Gang at CC
I was never a Coke versus Pepsi or McDonald's versus Burger King type of marketer – believing that you should promote your product or service positively on its own merits – especially today in these times of, shall we say, lack of positive mood. I don't understand the rationale behind building up your offering at the expense of someone else's. Make your goods and message intriguing enough to evoke a response, and the market will ask the comparison questions as part of their decision-making process anyway.
Another product positioning tactic I find to be interesting is use of the phrase "new and improved." Does that mean the original product wasn't your best effort and I should have waited for version 2.0? So while these are positive terms for the next generation product, I can't help but feeling just a little bit cheated by the earlier offering.
Two of the most annoying sales mantras though come from television commercials and infomercials; "but wait there's more" and "we're not through yet." Aside from the aggressive way these lines are delivered, there's the volume at which they're screamed at the audience. (Hello FCC – are you ever going to regulate, and enforce, commercial volume or not)? And who thought of the infomercial anyway? "Hey, instead of commercials around a show – let's make the commercial THE show!"
Speaking of commercials, when do we reach the point where less time is devoted to the show and more to the ads (which I call the point of no return)? In our household, we rarely watch commercial television – opting for Netflix to provide our entertainment ad-free, albeit for a fee.
And finally, always remember in advertising sincerity is very important – yes, you must be able to fake sincerity. ;-)
Creative Collaterals -
Contact Us
& Get the Word Out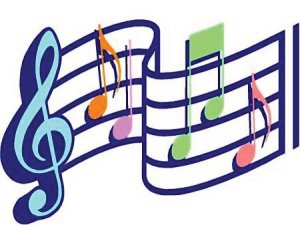 One of the many areas of marketing for businesses is advertising – a part of which may be the creation of jingles, those little tunes that, when well executed, can stick in your head – sometimes over and over again. For example, who can forget the Alka-Seltzer line "plop, plop, fizz, fizz – oh, what a relief it is" or the Doublemint Gum's "double your pleasure, double your fun, with Doublemint, Doublemint, Doublemint gum!"?
Advertising jingles can also remind us of bygone days, bringing back fond memories of childhood through song. Remember the catchy songs from Toys-R-Us (wish I was a Toys-R-Us kid) and Oscar Mayer (wish I was an Oscar Mayer wiener)? And of course the most famous jingle of all time, the Big Mac song from McDonalds, which anyone from the Brady Bunch generation can recite from memory (along with the theme song from that show too of course.)
The key to advertising, as so aptly stated by Jon Hamm's Don Draper in Mad Men:
"Advertising is based on one thing, happiness. And you know what happiness is? Happiness is the smell of a new car. It's freedom from fear. It's a billboard on the side of the road that screams reassurance that whatever you are doing is okay. You are okay." Season one, Smoke Gets in Your Eyes
The best advertising is music to your ears – whether it's actually delivered in song format or not. It helps define our wants and needs, it reassures us that we're doing the right thing, and perhaps most important of all, it makes us feel good. And that's the best message of all.
Creative Collaterals –
Contact Us
and Get the Word Out

As springtime descends upon us once more, one's thoughts turn to warmer weather, vacation getaways and the annual rite of spring. I'm talking about baseball of course. There's nothing quite like the crack of the bat and the roar of the crowd while enjoying a hot dog and cold beer on a warm evening. And if you don't hear the crack of the bat – it means good pitches are being executed – as they need to be in the fields of marketing and advertising.
A few years back, when I was managing a small advertising agency, one of the things I most enjoyed was pitching our concepts and designs to clients. It's enjoyable to have them review and approve your work seeing the fruits of your labor come to life, as well as challenging at times when they disagree with your ideas. Advertisers and marketers sometimes fail to pitch strikes just as in the big leagues. In my experience, just a few tweaks are occasionally required to meet approval, but once in a while it's back to the drawing board. But once agreement is reached, the process is very rewarding – a home run if you will.
The Creative Collaterals team offers experience and expertise in corporate identity, creative concepts and clever copywriting and has assisted a wide variety of clients in diverse industries. You'll find no foul balls here, just solid hitters in their respective fields, who work for a steal. And now that I've made my pitch – let's Play Ball!


Scott
It's that time of year again – time for the world's largest annual showcase of advertising. Oh and there's also a football game – not to mention an over-the-top half time show too. Advertisers pull out all the stops for Super Bowl commercials – it's the highlight for the industry. Who can forget those beer commercial frogs or the "hotties" from the GoDaddy and Tostitos ads of yesteryear? Ah, capitalism…
Traditionally, companies placing commercials during the Super Bowl are large global organizations with deep pockets due to the exorbitant expense of ad time, which will cost $3.7 million for each 30-second spot. Firms advertising their wares for Super Bowl 47 are the usual car, beverage & food conglomerates including: Coca Cola, Pepsi, Ford, Chrysler, Toyota, Kraft and Anheuser-Busch/InBev.
Many advertisers will use their Super Bowl spots to introduce new products including two new beers and three new colas. Commercials will feature a variety of themes to capture and captivate the audience such as humor, innovation and of course, sex. Mercedes Benz in particular has already received a great deal of attention with their
ad tease
highlighting model Kate Upton in a slow-motion car wash scene (although she's not washing the car personally, much to my chagrin) that should keep the 100 million mostly male viewers tuned in.
The goal of course for advertisers is creating ongoing buzz. If we're all talking about their commercials around the water cooler the next day, they've accomplished at least part of their goal. The other part of course is, did the advertising lead to an increase in sales? Stay tuned…
Creative Collaterals – Marketing Communications that Speak Volumes
I'm still in my forties, but I remember in my early career days how I kept a humidor on my desk and a bottle in my drawer. These were for celebratory times such as landing a big account, and Fridays after the work week was through. Watching "Mad Men" recently, I remember my father's generation smoking and drinking during the workday like Don Draper and his colleagues, the "good ole days."
Now I'm not advocating a return to either these times or habits. But I am wondering if just maybe we've gone a bit too far in the other direction PC-wise? The camaraderie of the three-martini lunches of yesteryear has been replaced by a micro-waved meal eaten at one's cubicle worktop – not very conducive to colleague collaboration.
My advertising agency days began in the high-flying 90's where we were expected to wine and dine clients with our expense accounts. Now it's a quick meeting for coffee at best. While I enjoy the lighter hit to my travel and entertain budget, I miss getting to know clients a bit better over an evening of dinner and libations.
Technology has enabled those in our industry to move from typesetting to digitally preparing collateral materials – a much faster, more productive, and yes better method. But the more we speed up our business processes, the more we still need to take the time to realize and recognize the human beings behind the technology.
Creative Collaterals – Marketing that Speaks Volumes
I was thinking about advertising the other day, television advertising in particular – which, for the most part, I find very annoying as it interrupts a program's story flow. People ask me, "How can you dislike advertising, you're in marketing?" to which I reply, "True, but so much advertising is poorly conceived and executed." Other than the vaunted annual Super Bowl campaigns, how often does television advertising really push the envelope in terms of concept and creativity? The crux of this is that I've downgraded my cable to just the basic level (much to my wife's chagrin at the time), and we now watch our favorite shows commercial-free (albeit a bit after their initial broadcast date/time), via Netflix.

Now I'm not trying to sound like a commercial for Netflix here (that's all we need – another ad), but the thing is that advertising so often invades our lives today; on our phones, online, more media time is devoted to ads than ever before on the radio and TV – and it seems that billboards encroach upon more and more of our public space too.

I know, pretty interesting stance from a marketing guy, huh? My point is that I can deal with ads during the (ever more loosely defined) "work day", but when I watch something "after hours", I don't want to feel like I'm at work anymore – hence commercial-free DVD TV (or streaming for those of you more technically advanced). Especially since I'm not a frequent television viewer as it is – I'm a reader – and I haven't found too many ads in my novels – at least not yet…
/