Creative Collaterals Blog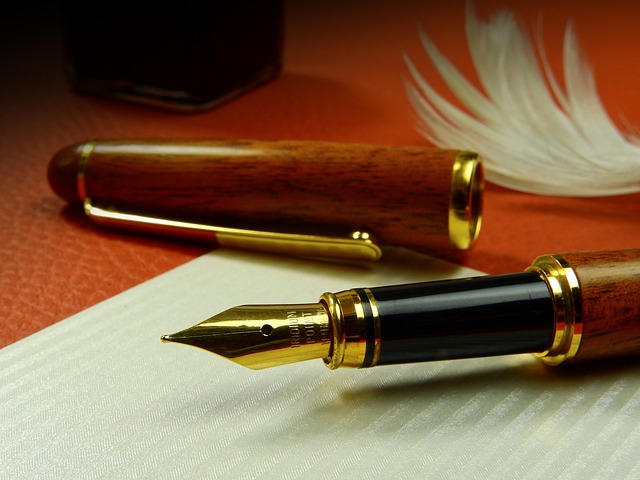 As a marketing (and sales) copywriter, I'm often asked by perspective clients whether I have experience in their industry. While no writer has direct experience in every business sector; my career highlights include forays in diverse industries including financial services, healthcare, hospitality, high tech/IT/software, real estate/construction and retail. Managing a small advertising agency for three years, followed by consulting for almost two decades, leads to a diverse client base.
But the real crux here is that good writers don't need to have direct experience in a particular sector to be able to craft compelling copy for a business in the industry. Knowledge, experience and expertise honed over the years through the writing of thousands of pieces (with word counts in the hundreds of thousands); enable marketing copywriters to create captivating content by doing their homework. Most often we accomplish this either online, by talking to industry professionals – or a combination of the two.
While there are a wide variety of writing styles and types - from technical and screen writers to novelists and poets; when you need someone to help you market your business (and get the word out) – turning to a copywriter is the right move. Copywriters, also known as content marketers at times, assist clients with campaigns from blogs and other web content to media releases, newsletters, white papers and informative and promotional emails – all to increase visibility and sales as well as enhance branding.
Written by talented copywriters, content marketing is an approach whereby relevant and useful copy and imagery is used to attract and maintain a qualified audience – informing them about not only the features and benefits of a firm's goods and services – but how they can address challenges faced by customers and offer viable solutions. The message should contain an appealing "call-to-action" for the recipients, so they are open to the message - and respond accordingly.
Providing informative and relevant content to customers and prospects goes beyond traditional "sales pitch" positioning. Demonstrating that offerings address issues and solve problems faced by customers; shows that your business isn't just out to "make a buck," but truly wants to establish ongoing customer relationships. Becoming a reliable business partner/vendor on an ongoing basis leads to great things for both customer and supplier. To quote an overly used phrase, it truly is a "win-win" situation!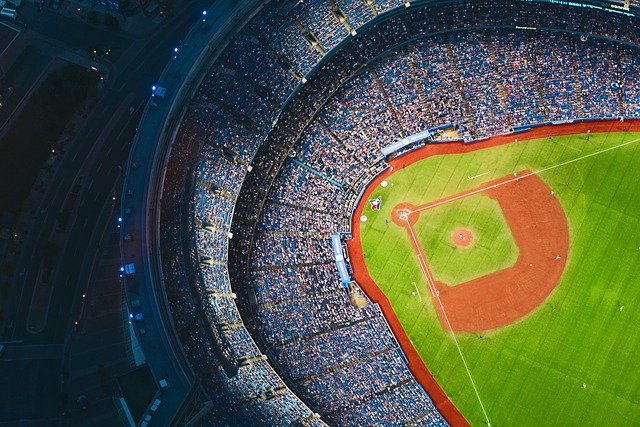 The title phrase above may seem extremely obvious, but think about the statement for a moment. After all, our perspectives of things certainly shape our approach to them. Whether we attend an event, purchase a product or sign up for a service most likely depends upon our thoughts or feelings towards the offering itself; or the company making the offer. So memorable and positive marketing is paramount.
Speaking of positive marketing spin, I recently enjoyed Major League Baseball's 91st All Star Game festivities. The sport (like most) gets the occasional "black eye" from the media and fans, so a well-executed celebration of "America's favorite pastime" would go a long way towards creating some goodwill for the game - especially after last year's short season and ongoing tinkering with the rules of the game.
Well I say "mission accomplished." The players were upbeat and supportive of each other, the young MLB stars shined - notably San Diego's Fernando Tatis Jr. and Toronto's Vladimir Guerrero Jr. These young energetic stars bring much needed attention to a franchise that has come to be portrayed as slow in relation to other sports, as well as an older person's game. Having some players wearing microphones during the broadcast, and also interviewing others in the dugouts, was engaging and entertaining.
Baseball, while a sport, pastime and entertainment enterprise all at the same time; the game is still a business. And as in most businesses, marketing and perception are ongoing challenges that need to be addressed to ensure continued success (again, very obvious, right?). Well, you'd be surprised at the number of companies that neglect their marketing due to the numerous day-to-day activities that consume their time just keeping their businesses' running.
The solution? Let someone else handle the marketing while you do what you do best – run your business. Writing ongoing content for blogs and other digital/web pages and campaigns is an effective (and cost-effective) way to enhance your online presence and get the attention of prospective customers while reengaging with your current client base.
Ongoing engagement with your prospect and customer base ensures consistent mindshare, sales and revenue. Keeping your offerings ever-present in their perspectives is an ongoing effort that will pay dividends down the road. Or, as they say in the MLB, Play ball!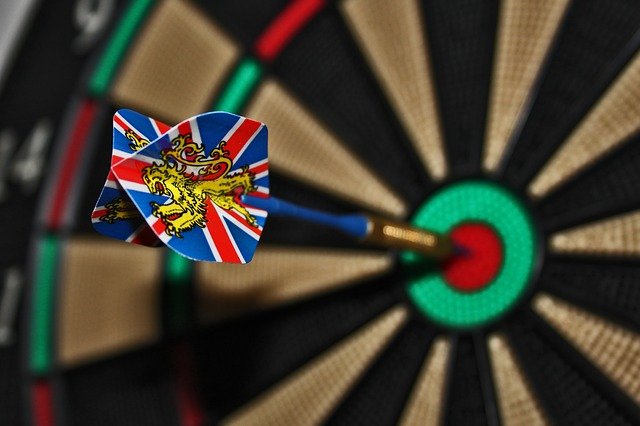 Using the Right Avenues for Optimal Response
As we've said before, marketing really boils down to a couple of focal points: outreach and branding. The former is used to capture attention and invoke a response, the latter to reinforce a firm and its offerings to the audience. And both of these campaign types require ongoing nurturing via compelling copy, imaginative imagery and multiple delivery types including email and social media.
Crafting captivating copy is only half the battle. Delivering it where it will get the best results for your business is the other half. After all, the best content in the world doesn't do a company any good if no one reads it! Fortunately, there are many ways to reach a target audience in these days of digital technology and connectivity. Marketers can help recommend audience options and best practices to reach them.
From content management and delivery options, to social media and ecommerce sites; knowing where and when to post relevant information to get the "best bang for your marketing buck" is important - both to your marketing efforts and your company in general. Experienced marketers can provide invaluable knowledge and expertise in these areas and more; capitalizing on opportunities and optimizing budgets.
Consultation on marketing campaigns as well as their creation and coordination, may all be handled by an outside agency, internal employees, or a combination of both. However, it is often beneficial to have an agency create and execute marketing campaigns - as that is their specialty and focus for their clients. We frequently work with business professionals who are so busy with the day-to-day running of their businesses, that they have no time to focus on its growth.
And that's one of the many areas where marketing agencies can provide value. To optimally reach a business's target audience, marketing efforts need to be consistent and ongoing. Building campaigns and establishing awareness of a company's offerings needs to be an ever-present, always-on enterprise – especially to meet the challenges of online Search Engine Optimization (SEO) guidelines and rankings.
Targeted messages that speak to prospective customers' wants and/or needs - delivered via easy to access and discern messaging applications - are the keys to getting the attention of desired consumers. Proactive marketers can help businesses approach and establish these relationships.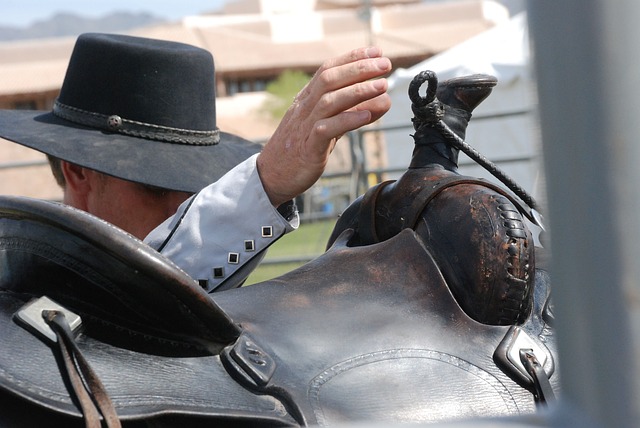 Great Marketing is Impossible without Great Content
Long-term contracts are much appreciated by freelance marketers – especially when a satisfied client hires one away to a full-time position. Having just wrapped a three-year stint in digital marketing for a manufacturing firm - it's time to get Creative Collaterals back in the swing of things…
As a marketing communications firm located in sunny Sarasota, Florida; our group of freelance consultants' changes a bit, as its members are offered positions at various companies - usually clients looking to keep a valued asset as their own. However, they usually return to the fold to follow their chosen paths - enjoying the diversity of working with a variety of clients, companies and industries.
We've been very fortunate to work with innovative forward-thinking people and companies. And we trust that they have benefitted from our years of marketing experience and expertise. We constantly strive to keep up with the latest technologies and industry trends in our efforts to provide our clients a one-stop-shop of the best marketing communications professionals and skills available.
We believe that marketing comes down to two things for a firm - outreach and branding. Outreach consists of the campaigns and tools used to approach targeted markets, get their attention, and provoke a response. Branding is reinforcing presence in those approached business sectors. Our focus to accomplish these goals is content marketing - the strategic creation and implementation of valuable and relevant content delivered to a targeted audience designed to provoke a response.
Great marketing is impossible without great content. Content marketing is designed to speak directly to consumers, not just sell them. It's about establishing and nurturing long-term relationships with customers and prospects. Anyone can hit upon one-and-done sales tactics, however, relationship marketing works towards a repeat-business model and recurring revenue - since, as most people know, most business comes from your established customers and their referrals.
We here at Creative Collaterals Marketing Communications can help you "Get the Word Out." Whether your business is an established one looking to expand, or a newly founded firm figuring out how to best define and approach your optimal target market, we're here to assist you in your marketing outreach and branding efforts. So give us a try. We think you'll be glad you did!
Creative Collaterals – Contact Us and Get the Word out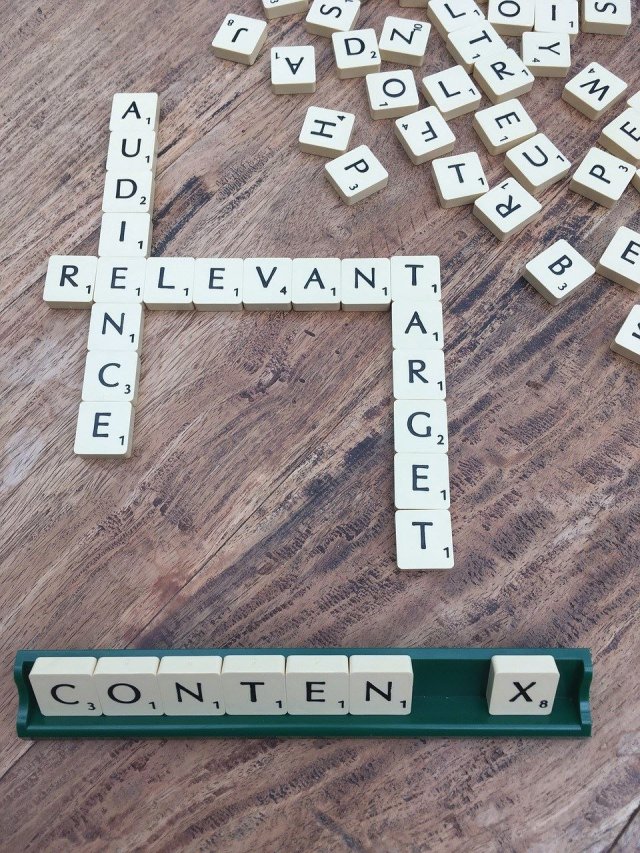 Content Marketing, the creation and sharing of online information to inform, entertain, and maybe even amuse your audience; is meant to engage – not overtly sell. Consistently posting and distributing information relevant to your desired audience that is also optimized for online search (SEO), is a big step in the right direction to helping you realize your marketing and business goals.
The customers and prospects you covet need to see your online content as valuable. While this sounds pretty obvious; if you peruse a few websites on the Internet, you'll find too many that either are hard-selling when they should be educating; or don't post often enough to gain any traction in their targeted market segments. Purveyors of products and services need to give readers a reason to come back to their websites, after all…
Or, as the
Content Marketing Institute
so aptly states, "Content marketing is a strategic marketing approach focused on creating and distributing valuable, relevant, and consistent content to attract and retain a clearly defined audience — and, ultimately, to drive profitable customer action. Instead of pitching your products or services, you are providing truly relevant and useful content to your prospects and customers to help them solve their issues."
One of the best ways to feature ongoing content is through diligent creation, and sticking to a regular posting schedule (at least weekly). Since most businesses don't change the majority of their web pages frequently; blogs provide a great way to showcase the fact that your firm is an expert in their industry – offering insightful and relevant information that readers (targeted customers and prospects) find useful.
Ongoing media release distribution also provides a great way to highlight your firm's news. After all, a company that doesn't post new offerings, hires, and other signs of growth on a regular (monthly) basis may appear stagnant – a potential death knell in today's fast-paced business environment. And online media release distribution is easy to do, and very inexpensive, about one hundred dollars per release.
Augmenting web-based blog and PR postings with email campaigns will further ensure that your online presence (SEO) is enhanced – and that your target audience is reached. Email and newsletters sent directly to recipients who already have been in touch; offer ways to continue to keep your company and its offerings "on their radar;" while at the same time provide opportunities for lead generation (via cross selling for instance) and list building – for example, via incentives to introduce your wares to others.
How about this for a goal? If your customers and prospects look forward to receiving your marketing – that's
Content Marketing
done well!
As any baseball fan knows, the game for die-hard followers is all about statistics. The level of detail in the gathering and analyzing of these numbers can be off-putting and distracting to casual observers of the game; but to baseball purists, it's a part of what makes baseball – well, baseball. Hitting stats like RBIs, walks, home runs and extra base hits coupled with pitching data such as ERA, strikeouts, wins, losses and saves provide the metrics used to measure performance.
In much the same way baseball's offense and defense work together and play off one another; marketing's two sides, the creative and the analytical, must also mesh well together to get desired results. Creative content and imagery mean nothing to a company if they don't drive prospects and customers to purchase a firm's offerings after all.
Of course marketing analytics measure the performance of campaigns being used; but the data can also help provide valuable feedback for campaign corrections. For instance, by clearly defining the level of success of each campaign - so that they may be continued, revised to capitalize on certain market segments or offers that are responsive, or discontinued altogether if not getting desired results.
Content marketer Nick Nelson discovered '
4 Marketing Lessons Learned from Baseball
,' "A fortuitous series of circumstances led to my involvement as a co-founder of Twins Daily, which now counts itself as one of the nation's biggest completely independent fan sites covering a pro sports team. Through five years of ups and downs with this passion hobby and labor of love, I've gained some insights that prove indispensable in my day job as a content marketer."
His highlights and lessons learned:
Hit the Ground Running – Generate Momentum & Excitement through Great Informative Content
Feed Your Audience What it Wants – Consult Analytics & Metrics to let Readers Guide You
Events Fuel Engagement – Hold Informal Gatherings for Blog Readers
Do What You Can with What You've Got – Use Creative & Entertaining Ways to Inform Readers
And, 'Bring it Home,' continually challenge and engage readers "don't just collect them like baseball cards." This will help to make connections with readers deeper and more meaningful – leading to better metrics thorough insightful and informative content.
As I was writing a blog for a client recently – it occurred to me that the column topic and marketing are both about connectivity. While the Internet of Things (IoT) is about the interoperability of Internet communications technology; marketing too is about establishing connectivity as well. Not a new notion of course, but an interesting parallel.
We've been fortunate to receive several kudos from clients as of late; complimenting our efforts on their behalf to enhance their digital online presence. And like the IoT – online marketing is about establishing and reinforcing connections. The more relevant and SEO-laden content a business has on the Internet – the better; however, it must be well written and optimized correctly.
But the IoT doesn't refer to just IT devices. According to a recent posting on
TechTarget
on the subject, "A thing in the internet of things can be a person with a heart monitor implant, a farm animal with a biochip transponder, an automobile that has built-in sensors to alert the driver when tire pressure is low or any other natural or man-made object that can be assigned an IP address and is able to transfer data over a network.
"IoT has evolved from the convergence of wireless technologies, microelectromechanical systems (MEMS), microservices and the internet. The convergence has helped tear down the silos between operational technology (OT) and information technology (IT), enabling unstructured machine-generated data to be analyzed for insights to drive improvements."
Marketing campaigns are interconnected as well. Continuity across all messaging means that when clients and prospects receive your emails, newsletters as well as web, blog and social media postings; they know from where it's coming – enhancing your brand, establishing trust and encouraging action. Establishing and building upon your businesses online presence is an ongoing endeavor – that leads to consumer confidence and repeat business.
Web-enabled devices allow consumers anytime access to reach your messaging, and of course your products and services, when it's convenient to them. So it's important to have marketing campaigns speak consistently and constantly to address the needs of your targeted market. Keeping online content fresh and relevant keeps your offerings highlighted and in the forefront of consumers' minds.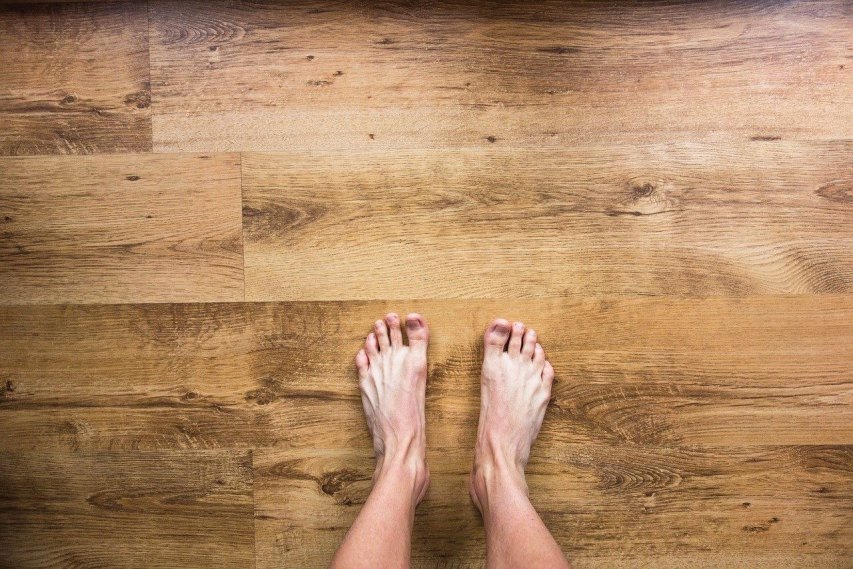 Post Online Content Regularly for Best Business Results
As so often happens in business, you're so busy serving clients, that the needs of your business take second place. You fall behind in administrative and other tasks – especially ongoing marketing efforts. We too are guilty of not keeping up at times with our own blog postings – in order to focus on our clients' needs.
But keeping your marketing content house in order is important for your Internet presence. Those persistent online algorithmic bots that produce query results are ever searching for new content to present in searches – searches that lead customers and prospects to your business!
Regular blog posts also provide a way to show the marketplace your experience and expertise in your field. Blogs are meant to be informative and educational – in an approachable, problem-solving way – and should not be overtly sales oriented.
"The stats around the subject of blogging are pretty compelling. According to
HubSpot
, marketers who blog receive 67% more leads and receive 97% more links to their websites; and links mean search engine rankings. However, many businesses get blogging spectacularly wrong because they miss some of the most basic principles.
"Most businesses get blogging spectacularly and embarrassingly wrong because they fail to understand their blog's purpose. They create blogs in the mistaken belief that people give a hoot, they don't. Most people reading your company's blog are not doing it for pleasure, they're not hanging on your every word; they're simply trying to solve a problem." '
What is the Purpose of a Blog
?' by Red Evolution
Customer testimonials and success stories, as well as partner or vendor profiles, are another avenue to highlight success in your firm. These "feel good" pieces provide a way to feature both your happy customers; and your business partners that help make your firm's growth happen.
All of these pieces should be distributed via social media outlets such as LinkedIn or Google Business once posted on your website. The more places you use to showcase your company and its offerings – the greater the chance of being found by your target audience – and the more exposure your products and services have to those who want or need them! Here's to your success!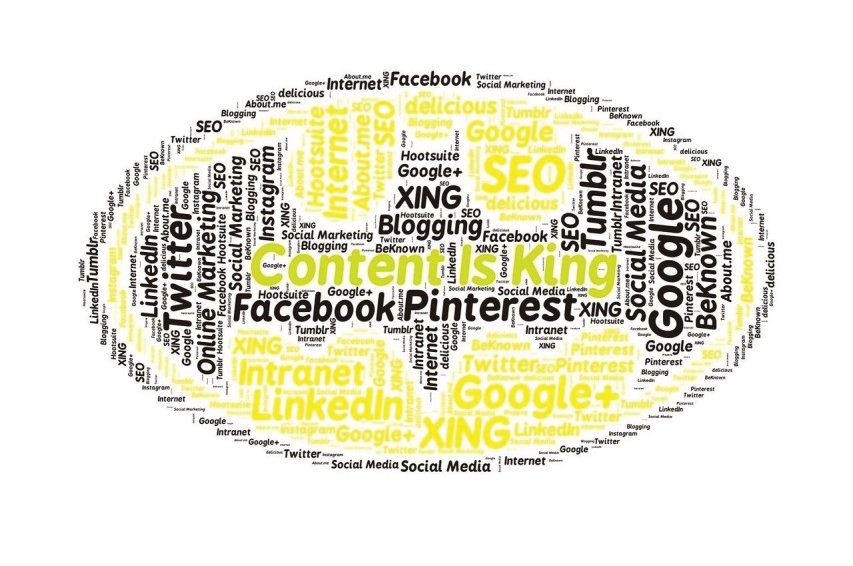 Batman - everyone instantly recognizes his iconic symbol. High-profile branding of this type is, of course, what companies strive for in their marketplace. It takes time and diligence to establish and maintain noteworthy presence with clients and prospects. Building momentum that captures attention and encourages people to take action – is the Holy Grail of marketing.
Building brand recognition through eye-catching imagery and captivating content is what marketing communications is all about. Presenting your firm's product and service offerings in the best possible light; gives you a leg up over your competition. However, ongoing marketing efforts involve both continuous content creation as well as keeping up with the latest online technologies – daunting tasks for many businesses…
A big part of marketing strategy, planning and implementation involves having access to the right resources for the job, and having them close at hand when needed (think Batman's utility belt). Having a professional content marketer in your corner that provides knowledge of social media, (and other online tools & technologies) with copywriting skills; will help you reach (and hopefully exceed) your business goals.
Powerful and timely writing enhances lead generation and branding efforts by continually attracting the attention of a company's desired audience. And by "timely writing" we mean continuous if you want to make progress with Google and other online resources. Intermittent postings will make both your audience and search engines think you're irrelevant. "Always on Marketing" is essential.
Powerful prose on your web site is crucial, particularly in the News and Blog sections as these are most often updated and therefore generate the most SEO opportunities. But website content has other goals as well and needs to be posted to other online avenues to be discovered. Once found, content needs to engage the audience to action - tempting them to click through to your website – for either immediate purchase or lead capture for future action.
But remember, with great power comes great responsibility…oh, wait – that's another superhero…
Creative Collaterals -
Contact Us
and Get the Word Out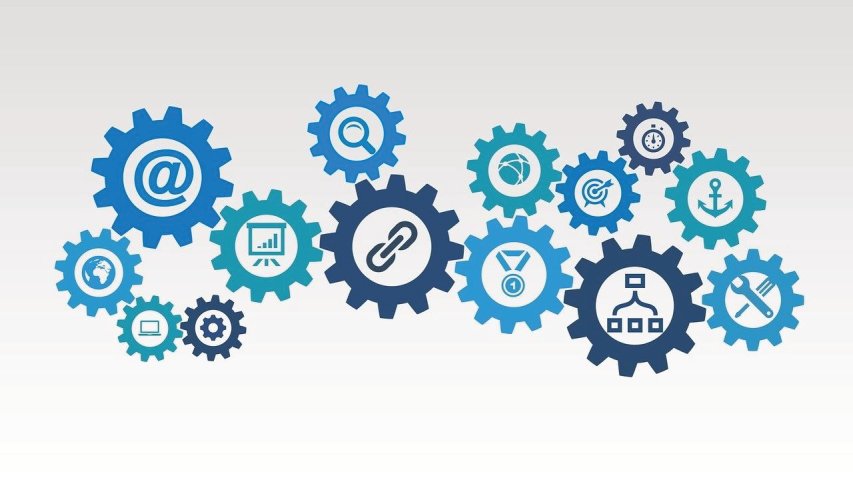 As we approach being the end of January 2018, marketers and other business professionals are wondering what will be the prospecting and customer-centric trends this year that will keep them in good stead…
Advertising, retail trends, technology and content strategies are ever-evolving; and B-to-B/B-to-C marketers are scrambling to put offerings in the best possible light. For instance in his piece, '
9 Content Marketing Trends to Look Forward to in 2018
' influence marketer Neil Patel, speaks to the fact that businesses are realizing increases in effectiveness in their content strategies over a year ago. However he says, "But in order to maintain that growth, marketers also have to stay tuned into the ever-changing landscape of content marketing."
He advocates, as do we, a multi-pronged marketing approach – spreading content tactics into many facets of marketing, and across many channels, into cohesive and consistent messaging. Today's well-rounded content teams need to have members with expertise in video production and editing, graphic design and illustration, advertising, communications and branding, and of course, content creation, distribution, promotion and optimization - across multiple formats.
Targeted personalized digital content will continue to grow in 2018 as marketers look to leverage technology to tailor messaging directly to consumers based upon their particular wants or needs. Evolving AI capabilities will be even more tightly integrated into social media and other channels; giving businesses the ability to directly reach their targeted audiences – anytime, anywhere – via Smartphones.
For example, as Holly Pavlika writes in Forbes
'Influencer Marketing Can Expect Another Wild Year Ahead,
' "One retailer taking advantage of its clout is Target. The company was named Internet Retailer's "most effective marketer in online retail" award last year and recently announced integration with Pinterest's visual search tool, Lens, into its apps, as well as increased ad spend on the platform. Nike unveiled a partnership to sell products on Instagram. This was only scratching the surface — in 2018, brands will increasingly use their ad-spend power to partner with social platforms, even enlisting them to teach their traditional creative teams to develop social content."
Adapting evolving online search, social media, video and voice recognition technologies (such as Amazon's Alexa) into content/influencer marketing strategies is instrumental to companies that want to best serve their customers and get the attention of prospects. After all, you've got to keep up with today's innovations in order to be ready for tomorrow's introductions.
/